We had our last game Sunday 6th May against Welland at Lads Club, there was still a battle for league winners as TDMS could also win the league if we lost our game.
Pressure was on more than ever for our ladies to perform well: our last meeting against was a well fought game by both sides and we knew it would be no easy win… Every player needed to give 100%.
The game kicked off and both teams played some good football, with opportunities from both sides, but 13mins in Sarah Bishop secured our first goal.
As always with our ladies once they score their first goal they relax a little and their football starts to flow, Welland managed to break through our midfield on more than one occasion, but between our defence and keeper any major threats were soon deflected.
2 mins before half time Mel Mayo flicked the ball into the net giving us a 2-0 lead at half time!
A much needed water break at half time and then back for the 2nd half to complete the job. Unfortunately 5 mins is and as we feared the speed of the Welland attack meant they pushed through and Zena Jones scored their first goal.
So all was still to play for, both sides not giving up but then in the 60th minute Lads Club Captain Emily Morgan gave us our 3rd goal.
Welland were still determined to try and change the outcome, at no point did they let up the pressure, pushing us hard until the final whistle.
3-1 to Hereford lads club ladies and after a long season we had done it: League Winners!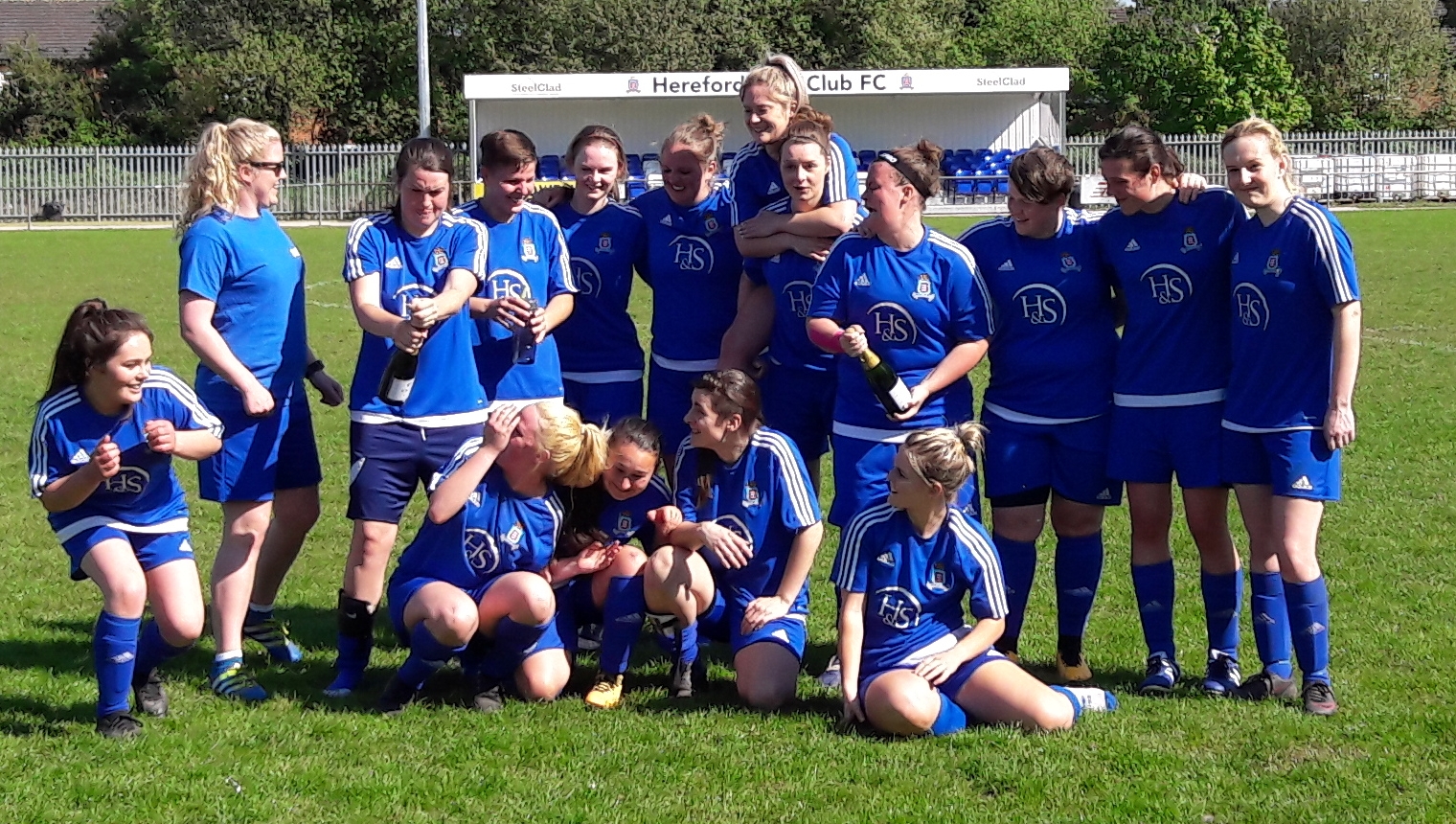 Time to celebrate with some bubbly and then into the clubhouse for food and drinks, a great group of girls who play well as a team and encourage each other.
Fantastic job done by our coach Clive Powis, well done to you all for another successful season.
Marcus Jenkins (Manager)